The sports massage provides a substantial performance increase of your body and accelerates its regeneration.
Not only professional sportsmen use reviving sports massages to increase their capabilities. Modern life can be quite of a burden for our bodies due to lack of movement, stress, pressure and last but not least due to a wrong body posture.
Using a purposeful massage treatment improves tensions and hardening in the body's muscles. This can be reached by :
better recovery
quicker regeneration
substantial improvement in performance
increase of effectivness during trainings
boost in resiliency of muscles and sinews
decrease of injury risk
By applying the above the body's performance can be improved in an optimal way.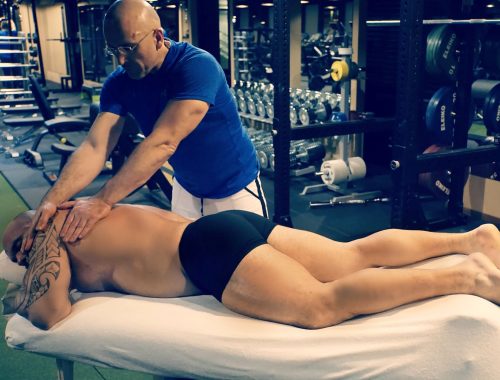 Are you a professional athlete and in the need of a personal masseur – a consistent companion that leads you through all stages to your success ?
Your individual requirements and specifications in regard of your sport are well taken into account while planning the treatment.
In the preparation stage the sports massage:
increases the effectiveness of the training
supports the blood circulation
releases mental tensions
Before and during competitions the sports massage :
relaxes the muscles and ligaments (prevention of spasms)
After the competitions the massage  helps to :
regenerate
restore the body's performance